Welcome to Heroes Fanon Wiki!
About Heroes Fanon Wiki
This is the wiki for those who wanted to add heroes originating from various fanon works that in your opinion are heroes. For villains, see Villains Fanon Wiki.
Featured Hero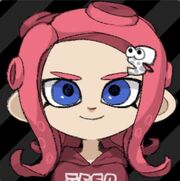 Natalie Octarine is the co-protagonist of the Inkopolis Chaos trilogy. She serves as the deuteragonist of Inkopolis Chaos, and one of the two main protagonists of Inkopolis Chaos 2 and Inkopolis Chaos 3. She is an octoling who was falsely accused of stealing a new weapon model, who is also avoiding octo valley to make sure she doesn't get drafted into being a solider, as she wishes to live among inklings, where there is more freedom.
She also returns in the following oneshots: "Autism"

---
To Vote for next month's Featured Hero, go to Project:Heroes Vote
Chat with Hero
<chat/>
Selected Media
Blogging with Hero

Refresh
Why are we still don't have a forum? -_-
Alright, since it's been two weeks since the end of the intense but awesome Genesis Arc, I decided it's time to propose…
See more >
Rules to Become a Hero
Before contributing, please read our rules and abide by them.

GENERAL RULES
Don't add villains who have redeemed themselves but lost heroic trust and possibly became villains again.
Don't add Heroes from real TV Shows and Movies, this Wiki is for Fanfiction Heroes only.
Don't be a Traitor!
Helping the Heroes
To write a new article, just enter the article title in the box below.

<createbox> bgcolor=#C0C0C0 </createbox>
Not sure where to start?
Adding content
Talk and more...
Check out the community portal to see what the community is working on, to give feedback or just to say hi.
Or head on over to the forums and coordinate with the community on editing, projects, and more.
Create your own hero
<createbox>

bgcolor=#C0C0C0

</createbox>


New pages
Pure of Heart Proposals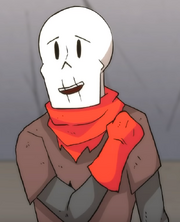 In order to vote for the Pure of Heart Proposals during this time, Just see:
In order to vote for the Pure of Heart Removal Proposals during this time, Just see:
None at this time
Only users who have been whitelisted can make proposals. For more information if necessary ask an admin.